Posts Tagged 'The Hundreds'
The latest collab from the dope art collective.
Categories:

Art, Fashion, Photos, Uncategorized
Art, Colabs, dope, dumbnicefortheuncool, fresh, Justice Hall, Keturah Bobo, New New, Street Wear, The Hundreds, Vada Mitchell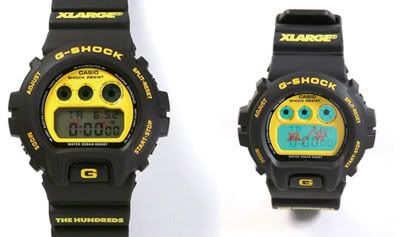 XLarge and The Hundreds teamed up to bring you the new G-Shock DW-6900 Source Jerreau
Yoooo..this jacket is Sick. Ol skool stylin..this is me all the way.Good job Hundreds.
–Jayswifa